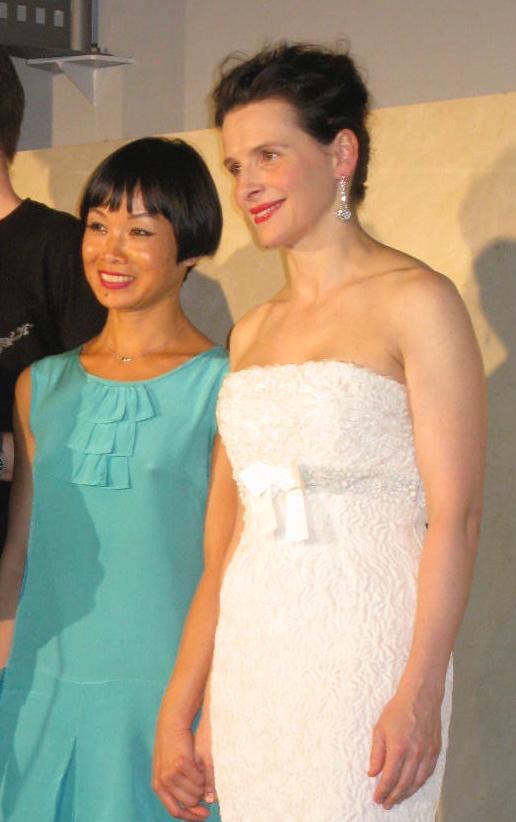 From her humble beginning in a mud hut in rural Taiwan to travelling around the world as personal facialist for an Oscar winning actress, Su-Man Hsu has had quite a journey! Here she shares her story about a unique encounter that led to her being known as the face behind the face.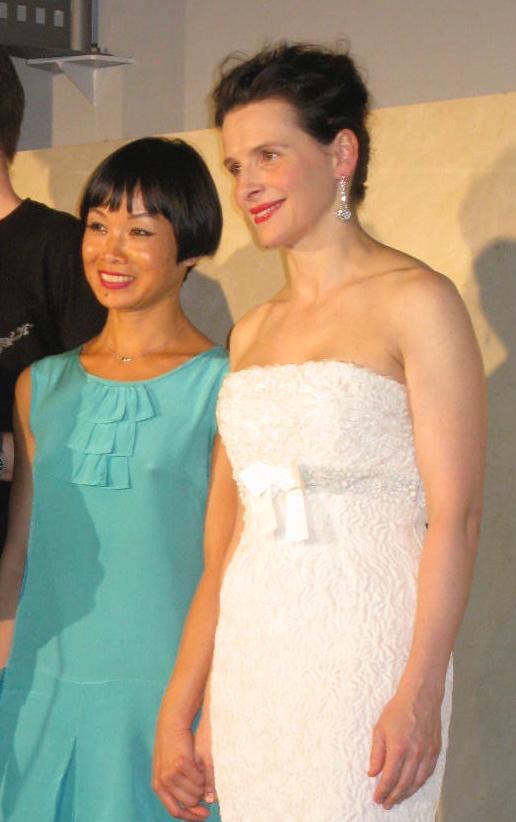 "I had been practicing Shiatsu on a number of clients, when one of them recommended me to Juliette Binoche. I have been incorporating my facial treatments into the Shiatsu sessions and it has been going well. I met her and noticed she had some sagging in her face and I told her this, in my typically direct fashion. She didn't say another word throughout the whole session. I thought that perhaps she may have taken it badly, but one of my key points with clients is honesty and highlighting areas we can work on. She left and I thought – oh well, that's that.
One year later I received a call from Juliette saying she was coming to London and that she wanted to schedule another appointment. She laughed on the phone and said 'do you remember what you said to me? That my face was sagging? No one has ever said that to me!' I laughed and said yes, I do remember, and I asked her why she wanted to see me again to which  she said 'because I have tried all over France and no one can do what you can do'. We both laughed and it was the beginning of a working relationship that has lasted over a decade."
Su-Man has accompanied Juliette on set across the globe from London to the United States to Israel, and also at prestigious film festivals such as Cannes and Berlin. She describes a typical working day on set:
"Usually I would wake up at the same time as the actress and give them a massage to awaken the body followed by a facial to get their skin ready for the demands of a day of shooting. I would be on set throughout the day, available for any downtime or pauses in filming and then at the end of the day we concluded with a wind down massage before bed to help them relax and get ready to sleep."
"It was whilst performing one of these massages on Juliette that a unique project was born", Su-Man explains. "I asked her as she laid on the massage table – 'do you want to dance?'. Instinctively she answered yes. I mentioned this to the renowned choreographer and dancer Akram Khan – who I also worked with – and he said he would be interested in meeting to discuss a future potential project together. This led to a project in 2008 called 'In – I'. The piece premiered at the National Theatre in London before touring internationally with dates in Paris, New York, Luxembourg, Brussels, Tokyo, Seoul and Sydney."
'It's true its been one of the greatest encounters meeting Juliette. We have been on such a journey together and we are still going!'
Su-Man accompanied Juliette as her personal dance coach and was involved in the project from its inception to its completion. Since then Su-Man has been in a journey of transformation with her clients by incorporating her passion for the dance and the movement of the spirit.